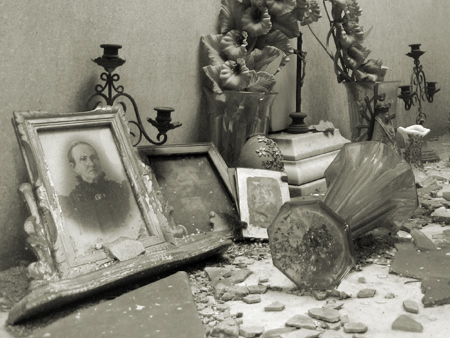 Why blog about a cemetery?
Recoleta Cemetery doesn't receive nearly enough press, & the lack of accurate information in English is shocking. Visitors to Buenos Aires usually go inside, stroll around for a few minutes, find their way to Eva Perón's family vault, then wander out. That's not enough.
Even if ostentation is a turn-off, most of the movers & shakers in Argentine history are buried inside along with their fascinating life stories. Everyone can identify with something. And with a little extra info, it's easy to cover much of Buenos Aires just by walking these passageways. In fact, the blog presents a new way to look at Buenos Aires… a way to see the present city via its intriguing, immortalized past.  Over 450 posts contain outstanding photography by the authors covering important historical figures, current events, controversial restorations & much more.
Take a look at a seven-year, ongoing project… AfterLife.
—————————————————
You can also take the AfterLife blog with you & guide yourself around the tombs of the rich & infamous. A clean & crisp, 22-page PDF guidebook presents 70 tombs & mausoleums, divided into easy-to-navigate sections of 10 tombs each. There are sections which discuss the foundation of the cemetery, details of its current operation, some of the symbolism to be found inside, & a full-page master map… the only accurate map in existence.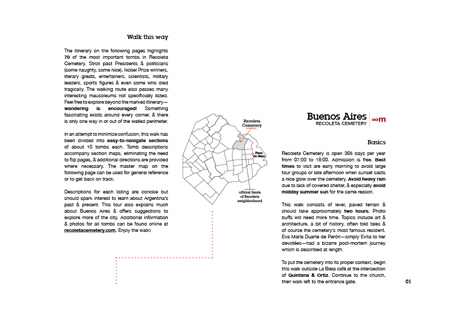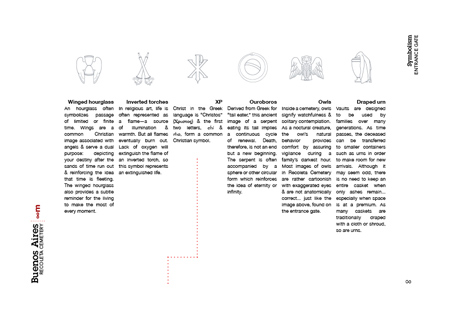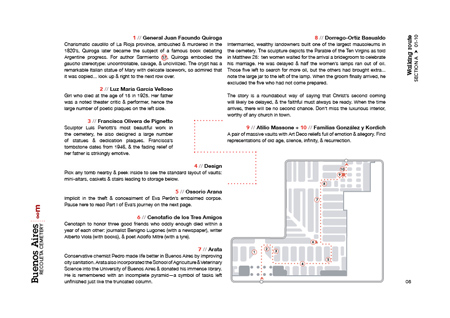 —————————————————
More of a tech person? Or just want to know the basics? In August 2011, we made the first & only iPhone app for Recoleta Cemetery available. Full of the same high-quality photography found in the AfterLife blog, the app focuses on the basics: 25 tombs & mausoleums, a section dedicated to understanding funerary symbols & an easy-to-navigate map of the entire cemetery. It has received fantastic reviews, so visit the App Store & get your own copy before checking out the most visited place in Buenos Aires!